Whiplash movie full story and info
Story
Nineteen year old Andrew Niemann wants to be the greatest jazz drummer in the world, in a league with Buddy Rich. This goal is despite not coming from a pedigree of greatest, musical or otherwise, with Jim, his high school teacher father, being a failed writer. Andrew is starting his first year at Shaffer Conservatory of Music, the best music school in the United States. At Shaffer, being the best means being accepted to study under Terence Fletcher and being asked to play in his studio band, which represents the school at jazz competitions. Based on their less than positive first meeting, Andrew is surprised that Fletcher asks him to join the band, albeit in the alternate drummer position which he is more than happy to do initially. Andrew quickly learns that Fletcher operates on fear and intimidation, never settling for what he considers less than the best each and every time. Being the best in Fletcher's mind does not only entail playing well, but knowing that you're playing well ...
movie langauges
English
movie countries
United States
movie cast
Arnold Montey
Audience Member
---
Joseph Oliveira
Bartender
---
Kofi Siriboe
Bassist (Nassau)
---
April Grace
Rachel Bornholdt
---
Damien Coates
JVC Trumpet Player
---
Henry G. Sanders
Red Henderson
---
Cici Leah Campbell
Diner Patron
---
Michelle Ruff
Audience Member
---
Wendee Lee
Audience Member
---
Jesse Mitchell
Rival Band Saxophonist
---
Calvin C. Winbush
Saxophonist (Studio Band)
---
Damien Chazelle
(written by)
---
Jocelyn Ayanna
Passerby (Bus Station)
---
Marcus Henderson
Bassist (JVC)
---
Dakota Lupo
JVC Saxophonist
---
Ayinde Vaughan
Studio Core Member #2
---
Rogelio Douglas Jr.
Trumpeter #1 (Studio Band)
---
Michael D. Cohen
Stage Hand (Overbrook)
---
Jimmie Kirkpatrick
Nassau Trumpeter #2
---
Clifton 'Fou Fou' Eddie
Drummer (Quartet)
---
movie genre
Drama, Music
movie gallery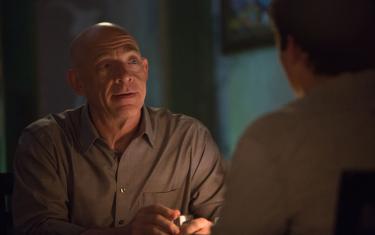 movie trailer